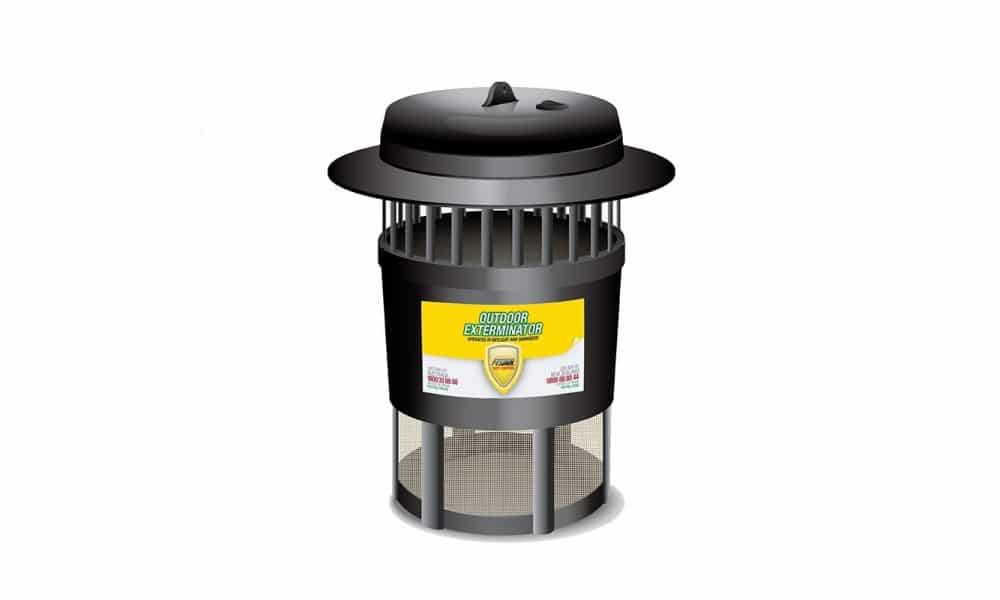 Mosquitoes have always been considered annoying human enemies, so today in the shops there are many different means for the rapid destruction of these very annoying insects. Modern manufacturers like to hold the competition and create constantly evolving mosquito traps.
Mosquitoes have always been considered annoying human enemies, so today in the shops there are many different means for the rapid destruction of these very annoying insects. Modern manufacturers like to hold the competition and create constantly evolving mosquito traps.
We have carefully studied the types of modern traps presented today for consumers and are ready to talk about the most effective ones.
As a rule, all the killers of these insects have a single principle, which is that the mosquito is lured by a special device into a certain space without the possibility of departure from it. Inside such a space, an insect dies from any poison or dehydration process. Mosquitoes really like the smell of a person, heat, and also water, on which the working principle of modern traps is built. In various types of such devices, the main bait for such insects is any particular favorite mosquito weakness associated with food and reproduction. Therefore, the insect flies to the trap literally without looking back.
Further, there are differences, as the type of trap is divided into CO2, or carbon dioxide emitted by man in the process of respiration, H2O, and also propane traps. In various models in the form of bait there is heat and incoming light. As practice shows, it is the best mosquito traps.
CO2 traps are designed to imitate human breathing. Such a released gas in the atmosphere is felt by insects even over a large number of meters and is perceived as a trace of human activity.
The propane mosquito traps, which are currently the most efficient and expensive devices that can only be used in outdoor conditions, have a similar working principle. The main feature of propane is that during the oxidation of this gas, water and CO2 are formed, attracting mosquitoes and other insects harmful to humans as a magnet.
Separately allocated mosquito traps for the premises, which should be safe and non-toxic. H2O traps are effective outside and inside the house, and the liquid placed in them is a bait for mosquitoes and at the same time a destructive environment. Compared to propane devices, such traps are purchased more often due to more affordable cost and good performance.
Light attracts and hypnotizes at night almost all species of winged insects, and heat is perceived by them as a factor of reproduction and food.
Kinds of mosquitoes and mosquito traps
This is where the existing differences between modern mosquito species end. Various inventors created tricks that made the product essentially unique. Next, we consider the six most common traps for these annoying insects, of which thermal, as well as water species, CO2 and UV traps, self-made mosquito traps on propane. What are their differences?
Heat traps are quite massive devices used outdoors and indoors. They have a rather expensive cost and are not massively in demand.
Water traps are quite effective in home and outdoor conditions. The main trend at the same time is the integration of the possibilities of water attraction of insects and CO2. Such models of traps are equipped with a special tray for placing water and easy disposal of destroyed mosquitoes. In addition, compared with heat traps, they are cheaper.
CO2 traps on pumped carbon dioxide, which is used not only in such species, but also installed on the development of other manufacturers of mosquito traps. The simplest types of traps on a similar gas have an inexpensive cost, but require periodic purchase of cylinders with pumped gas. This can be avoided by an efficient method of photocatalysis, which will be discussed below.
UV traps for home use are safe devices that protect the family from a variety of unpleasant gases and odors. The main function of such devices is the destruction of insects through the use of light, in addition, their cost is very small. You only need to track the availability of replacement light bulbs or purchase a small amount of them in reserve, as such components will definitely be needed in the future.
Propane traps require the mandatory use of cylinders, which is an expensive option for outdoor conditions. But such devices are still popular and are in demand among consumers.
Natural and self-made traps are affordable, but have reduced efficiency. But as a budget solution, they can be tried.
Natural and self-made mosquito traps
The trap for these very annoying insects can be made on their own, and there is no need to purchase expensive chemicals and motion sensors.
How to make a trap for the effective destruction of mosquitoes? Let's consider the recipe inherited from grandmothers. A two-liter bottle is cut in half, while its top is inserted into the bottom by placing the neck to the bottle bottom. Then a simple bait is prepared. Sugar is added to boiled water, the mixture is poured into a trimmed bottle with the addition of a small amount of yeast, due to which carbon dioxide will start to be released to lure mosquitoes. Also, in order to effectively attract these insects, the container may be wrapped in black cloth. The prepared trap is placed in the corner of the door or window, and its contents are replaced at least once a week.
But the effectiveness of such a trap is dubious, as there are many negative reviews about it in relation to the fact that such a trap strongly stinks and badly attracts insects.
Consider the following homemade version of the trap, for which you need a lamp, gauze, a small fan, as well as a mount. It is a known fact that insects fly into the light, so a bag of gauze and a small cooler are attached to a lamp placed in a compact case.
The source of light can be quite small, and the juice box becomes the case. A fan flying to an insect light source quickly sucks into the inside of the bag, and the gauze placed provides air traction in the desired direction. The creators of this technique recommend placing the device at the window or near the door, because the house will be provided with light, and insects will die.
Such a design at first glance seems complicated and does not have evidence of its effectiveness.
Another option traps, suitable residents of the hot southern regions, is the following method. He was peeped over in Africa with a large number of flying anopheles mosquitoes carrying this terrible and dangerous disease. There, by the entry of such insects into the interior of the house, there is ventilation. Therefore, Africans place gauze in the ventilation shaft, which is missed with special adhesives, as well as insecticides. The main thing is to prevent their own poisoning.
In recipes for natural mosquito traps, there is no mention of the use of insecticides. For such traps, no cut bottles or small coolers are required, but the skill of preparing a potion is needed.
It is about creating a special self-adhesive tape for catching flies and annoying mosquitoes. It is made using paper impregnation or thick cardboard prepared with a mixture of special rosin mixed with linseed oil and a small amount of honey. Components can be replaced with pine resin, as well as sugar syrup and wax.
We provide the following recipes mosquito traps without the use of chemistry:
– 300 g of rosin used, 200 g of prepared linseed oil, 60 g of honey;
– 300 g of viscous gum from pine, 150 g of prepared flax oil, 10 g of wax, 50 g of honey or prepared syrup from sugar.
And also try not to get caught on the prepared bait, because it smears the clothes heavily and with great difficulty can be washed off the surface of the hands! Another disadvantage of this sticky tape is its fragility: the natural substances used are not very good in comparison with the good old used chemistry.
Various types of modern mosquito traps are suitable for home use. In this case, even chemical devices can be installed in the apartment and in various rooms. But consumers prefer effective light and heat devices as traps for installation in their homes.
These types of traps are connected to the power grid, but they do not have a significant effect on the bills for consumed electricity. They use ultraviolet light, not disturbing the dream of the inhabitants of the apartment. The advantages of such devices are high environmental friendliness and compactness, as well as the ability to eliminate various harmful flying insects. The disadvantages are the noise level from a running fan, as well as dependence on the electrical network. If the electricity is turned off, the insects trapped inside will often fly out.